Google is testing Rich Snippets in it's search results. Are you ready for it? Use the Rich Snippets Testing Tool to check that Google can correctly parse your structured data markup and display it in search results.
Google has added a new help documentation section in Help articles › My site and Google › Creating Google-friendly sites › Rich snippets (microdata, microformats, RDFa) under Webmaster Tools Help. Here is the content index:
About rich snippets
Tools and tips
Rich snippets types
Now, lets look at a search result page with rich snippets. You may not see this kind of snippets all the time since Google is still testing this feature and periodically shows on selective search phrases and results. I had luck with search for my all time favorite Swedish heavy metal band Opeth. Here is what it looks: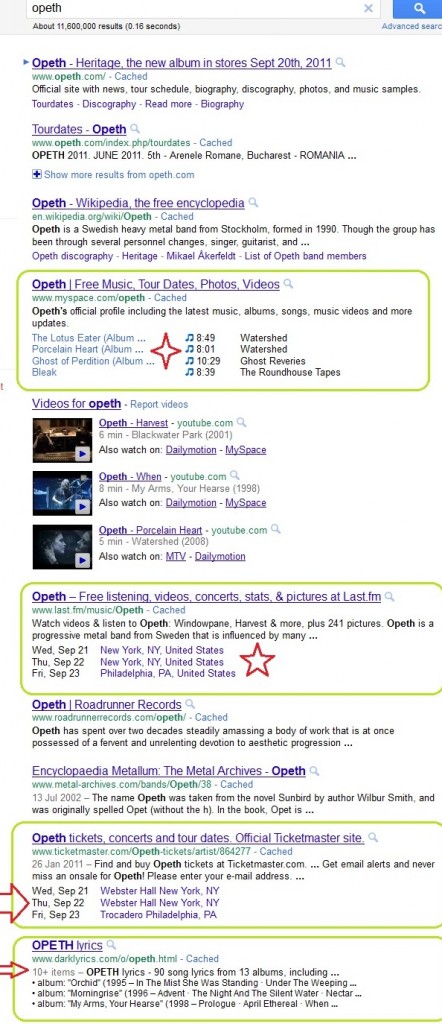 Intriguing ? Now check for yourself at Google's beta rich snippets testing tool at Webmaster Tool. Below is the result I got for last.fm URL. Almost all WP blog is built with some of these rich snippets (mostly tags) and you should see more or less. Here is the rich snippet I got for my personal blog.
Rich Snippets Testing result for opeth's url on last.fm: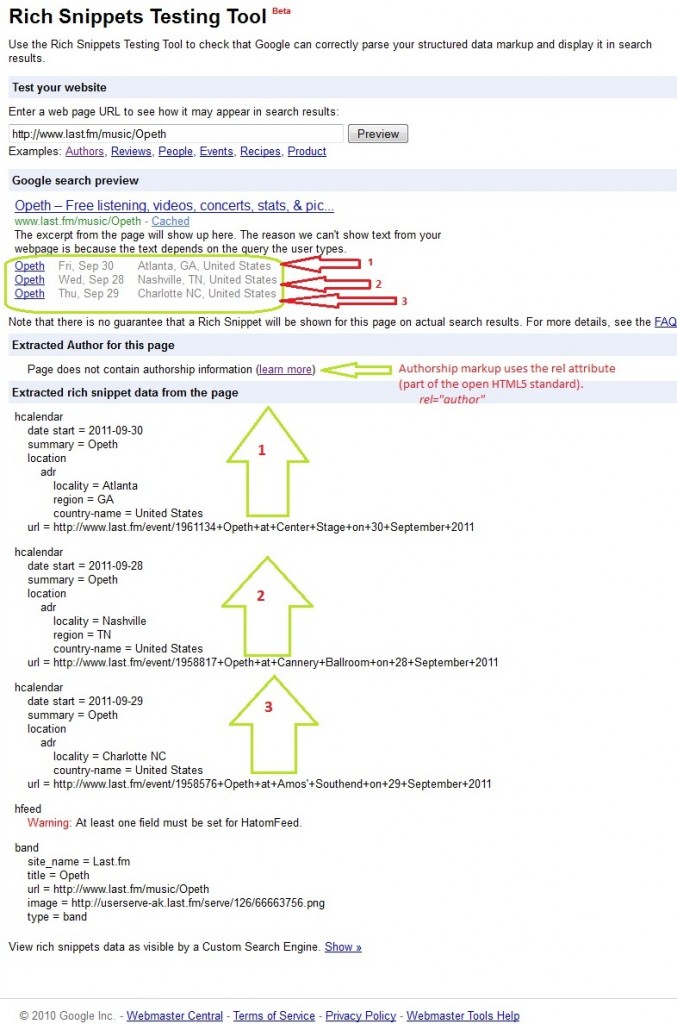 And here is the extracted rich snippet data for this blog.
The following two tabs change content below.
COO at Up Arrow Consulting, MCC manager, & Technical SEO consultant. Certified Google Partners and Microsoft Bing Ads Accredited Professional, Python enthusiast, wannabe SysAdmin. Graduated from School of Management & Business Administration (SOMBA),
Khulna University
.
Latest posts by Saidul Hassan (see all)