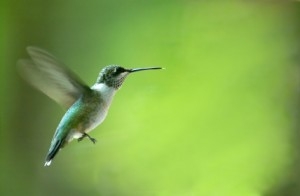 The whole SEO world is confused around Google's latest algorith update and I am no exception of this too. I have always advocated in favor of Google's standing on their view and attempt to improve the search result experience for the end users. That doesn't mean I ignore all the allegations people makes against Google's evil intention to force people to use paid platform aka Adwords. But it has always made sense to me the way Google explains their intentions behind all those updates, specially the Panda and Penguin. May be I was more reluctant than most of the word because not a single of my client got hit by any of those updates till date.
Rather I gained a handful of clients who experienced slap on the face for using cheap SEO providers. One thing I do not like and hardly can stand is the universal notion of low quality spam work by Offshore SEO agencies. Those cheap link builders are the result of those so called onshore greedy and shady agencies who takes a fair price from clients and instead of providing a fair service, they outsource the work to cheap labor market at 1/10 the cost; and the client never knows.
Anyway, this is not my topic today.I stumbled on a pretty fucked up first page results from Google's state of the art search algorithm and that's a page on "Buy Viagra Without Prescription" while searching for "download all images from a page".



I am an avid fan of Firefox in spite of its countless caveat and I am not fan of DownThemAll! plugin because of its tendency to bloat memory. As you can see, the results brought the DownThemAll! link on #1 which is expected but I felt a punch on face when I noticed a Buy Viagra link on #7 position. It didn't make sense how come such thing can come up with such search query. Well, if you look closer, the domain is www.downthemall.net and the snippet says
"Jul 18, 2013 – DownThemAll lets you download all the links or images contained in a webpage and much more: you can refine your downloads by fully …"
So, maybe google got confused? I decided to check what trick the site used to make the mighty google stand stupid. And again, I am shocked. It took me to a forwarding address to http://365-pills.com/. Pretty straight forward I recon. I don't know what technology they used and I don't care. But if you ask me google, I am pretty disappointed and giving it a second thought on how much I am going to believe on your refinement of algorithm when you fail on such obvious thing! It's not the 2003 era and your homeboy had evolved through numerous updates to something better than what we are seeing here. Thumbs down google, and so is your Hummingbird.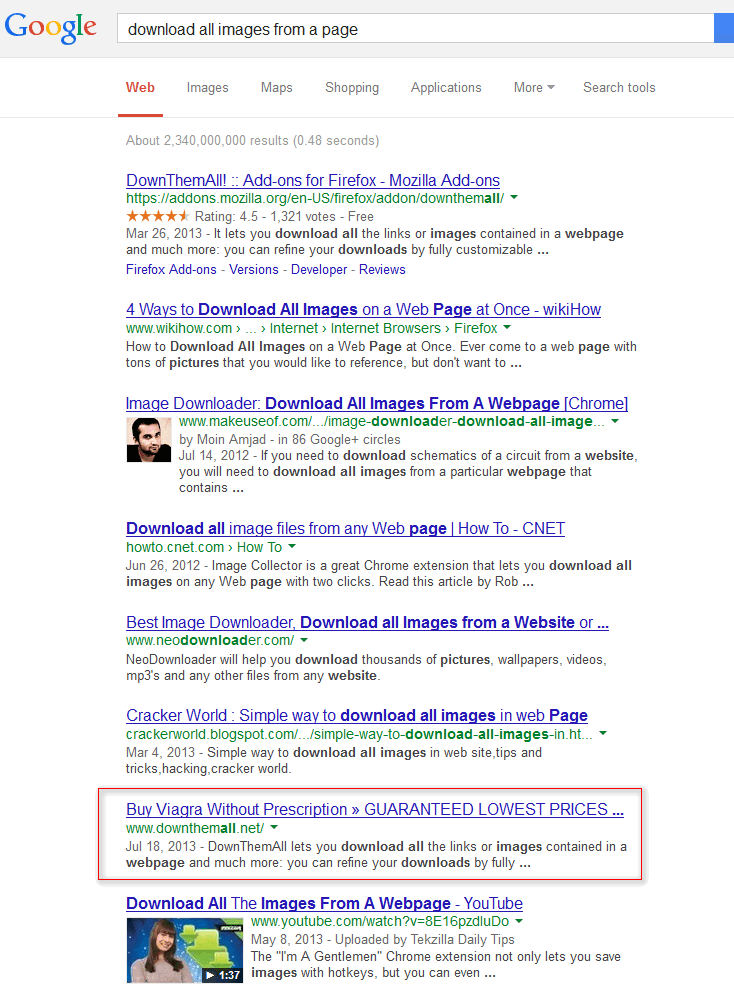 UPDATE: Right after posting this, I checked if the result is consistent and noticed it now shows with the hacking warning? You can click on the image above to search yourself.
So what now? To Google: No matter why, if you send people to hacked sites and without warning, you still do a poor job. Period.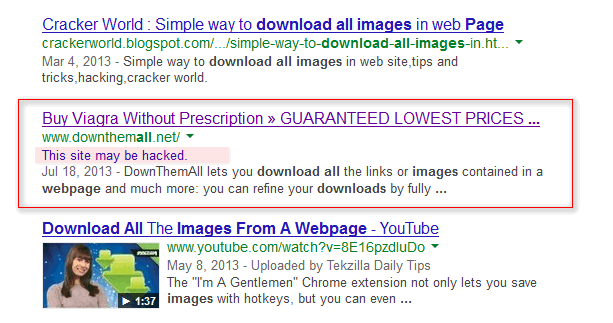 The following two tabs change content below.
COO at Up Arrow Consulting, MCC manager, & Technical SEO consultant. Certified Google Partners and Microsoft Bing Ads Accredited Professional, Python enthusiast, wannabe SysAdmin. Graduated from School of Management & Business Administration (SOMBA),
Khulna University
.
Latest posts by Saidul Hassan (see all)