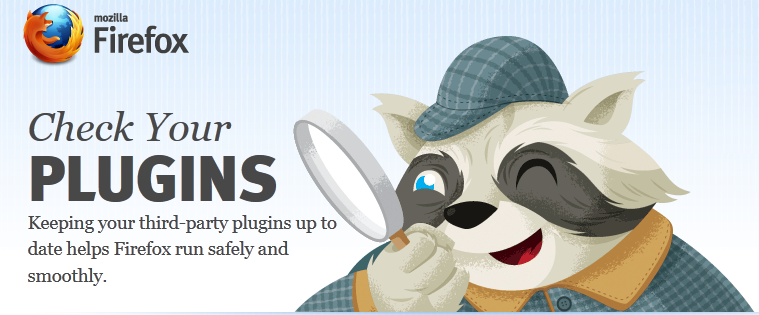 Firefox now alerts you about your installed plugin. This is little promising as Mozilla seems to care less and less everyday about the plugins they let you use with the open source browser, probably the most popular browser among the power users. However, the ridiculous version updates and frequently causing incompatibility with the can't-live-without plugins has been quite a roll since Firefox 3.5 version. Current version is 16.0.2 or so I am using. There was a time you could unpack the ".xpi" file (Mozilla Firefox plugin file extension) by unzipping and editing the ""install.rdf" file and change the version compatibility limit manually in the "maxVersion" tag and repack the plugin and it was running okay with the updated Firefox version. At least I got away following this trick for couple of times before I got frustrated and decided not to update my Firefox version until there's a publisher update for the plugin or I finally decide to give away the plugin. There is a step by step article on MozillaZine Knowledge base for Editing an add-on to change its compatibility which applies to Firefox, Thunderbird and SeaMonkey 2 too. Honestly, I have not tried it in ages but it once worked!
So, I am basically kind of user, just like most of you are, who is frustrated with the Firefox updates and compatibility issues with your bread earning add-ons. Today when I noticed Firefox is automatically checking some of my plugins (yes, some of, not every plugin yet), it was at least a relief to see the Mozilla Foundation finally decided to look into the matter and letting its user know about the vulnerable plugins. Though the alert they shows me right now doesn't make any sense!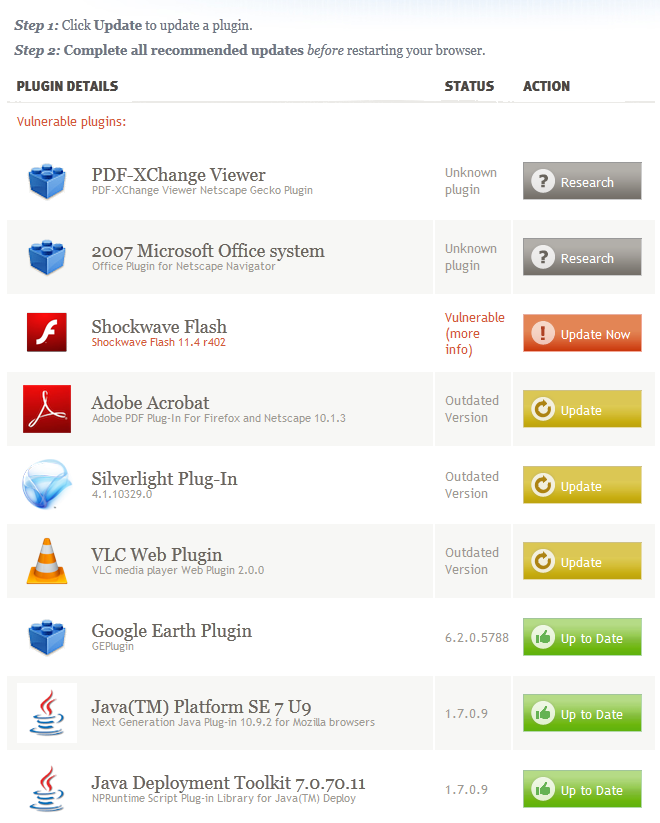 The Research option means Firefox doesn't have enough information on the plugin and lets you search on Google like "Current Version Plugin-Name". Update option takes you to the developers site. This is nothing compared to the current inconveniences for the Firefox power user base community, yet its good to see a leap of progress. You can manually check the Firefox Web Browser — Plugin Check & Updates here. By the way, this is not the same as Firefox browser's in-built plugin updates and install features.

The following two tabs change content below.
COO at Up Arrow Consulting, MCC manager, & Technical SEO consultant. Certified Google Partners and Microsoft Bing Ads Accredited Professional, Python enthusiast, wannabe SysAdmin. Graduated from School of Management & Business Administration (SOMBA),
Khulna University
.
Latest posts by Saidul Hassan (see all)